Services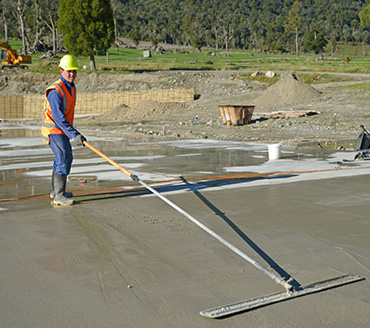 Great Construction Starts in the Parking Lot.
Magruder Concrete Solutions has the skill and experience to get your project off to a great start.
Magruder Concrete Solutions has the manpower, equipment and expertise to provide a high quality product while remaining cost effective.  Magruder takes pride in its work and has ACI Certified Flatwork Craftsmen and finishers who will use their skills to provide a long lasting concrete product. Magruder has successfully completed numerous "big box" store slabs and parking areas as well as small concrete parking lots throughout the US. Our team is prepared to support your project with either a concrete or pervious solution, so we can bring the best to whatever your project demands.
Green Building Design (Whole Building Concept) begins in the Parking Lot. LEED, the USGBC Green Building Rating System, recognizes pervious pavements in their application for certification credits.Since the early 1980s, Magruder Concrete Solution's personnel were among the first to see these commercial benefits of pervious concrete.
Main Services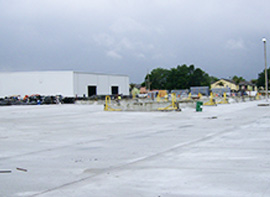 Parking Lots
MAGRUDER CONCRETE SOLUTIONS has provided Parking Lots that support small commercial sites up to large Parking Lots for major shopping or retail centers. We have provided these services for all kinds of projects, in warm and cold/freeze environments.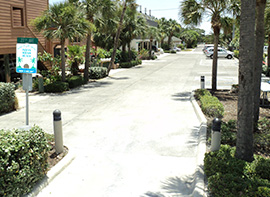 Limited Access Roadways
MAGRUDER CONCRETE SOLUTIONS provides full paving capabilities and services for limited access roadways. Our teams can ensure your roadway will meet the demands of your project.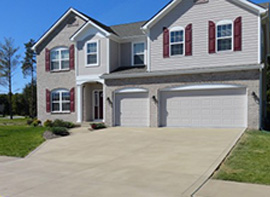 Driveways
Residential driveways, either long or short, can be handled with ease by MAGRUDER CONCRETE SOLUTIONS. Our crews can easily create a beautiful driveway that complements your property and gives you the peace of mind that the environment is protected as well.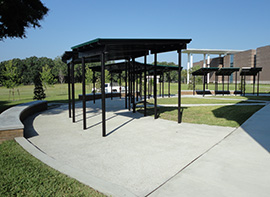 Hardscape
Walkways, hiking trails, areas surrounding athletic fields, the list goes on and on. Hardscape is an excellent choice for your property, and MAGRUDER CONCRETE SOLUTIONS can make it all happen. We stand ready to consult with you on the best way to implement hardscape into your project.